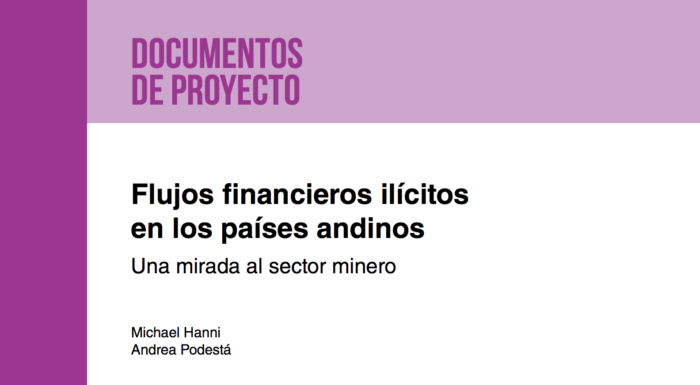 Cepal (Economic Commission for Latin Americ and the Caribbean) launches study  that investigates the tax planning of companies and other actors in the mining sector in the Andean countries, providing estimates of illicit capital outflows associated with mining exploitation and of tax resources that are not collected due to this type of practices.
This document is structured as follows: Chapter I gives a brief description of the mining sector of the Andean countries and examines the main sources of illicit financial flows from this activity; Chapter II presents the estimates of illicit outflows caused by the under-invoicing of mining exports as well as the level of tax non-compliance in the extractive sector of the Andean countries; finally, section III contains some conclusions and final reflections.
Click here to download the report in Spanish.