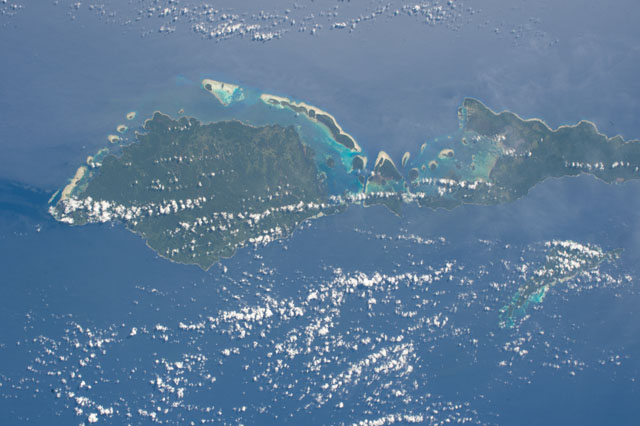 In 2011, a Canadian company Nautilus Minerals was awarded both environmental and mining licnese to mine from the seabed off the coast of Papua New Guinea, it was the first project in the world to gain deep sea mining rights. It planned to pursue riches on the seabed, minerals such as gold, zinc and copper. Robotic machines would cut, grind and gather volcanic rock at a site called Solwara 1. Investors were convinced that Nautilus's shares doubled from their initial price of c$2 ($1.80) in a few months.
However, Nautilus share today has declined and is worth just a few Canadian cents. Three main problems have changed the situation a) the company has had substantial contract problem with the government of Papua New Guinea. The two sides argued for years over payments that the government owed for its equity stake in the project; b) environmental groups oppose the idea of using robotic machines to carve and crush underwater volcanoes, which may have unnerved investors; c) uncertainty after the financial crisis of 2008-2009 made it harder for the company to fund its untested venture.
Furthermore, Nautilus has lost the specialized support vessel recently that it had planned to use. Nautilus had chartered a new ship through MAC Goliath. The vessel was nearing completion at the docks in southern China in December 2017 when MAC Goliath defaulted on a payment. Nautilus was given the option to stip in and make the missing payment but was unable to do so. In July the Chinese shipyard found a new firm to take over the contract. And it seems impossible to replace the missing ship especially given Nautilus's financial situation right now.
Given the financial issues and various obstacles that the company facing right now, if the company cannot secure a fresh infusion of cash in the first place, the project may never go further. It also shows that deep sea mining industry is extremely complex especially for exploitation, it requires concrete and solid collaboration among different interest parties and agreement on the terms of contract, project operation etc.
Ting Tiphaine Peng